Whether you are a fashion blogger or a business owner, having a website is definitely a big bonus to boost your activities. However, although websites can now be easily made, making a functional and good website that will catch viewers is a whole new story.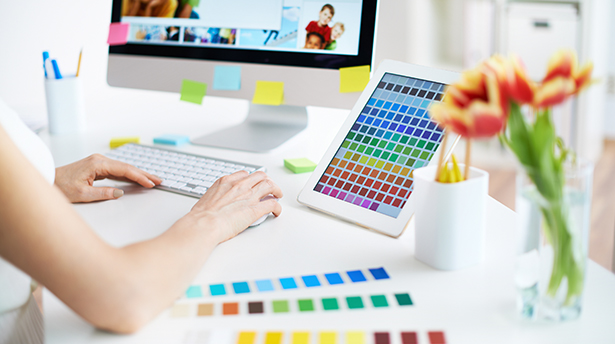 With that said, a good web design should have the following qualities:
Minimalistic and Clean Façade
The first thing that your viewers will see when they visit your website is its overall visual appeal. With that said, a good web design should have a minimalistic and simple look that features the right amount of pictures and texts.
Furthermore, aside from ensuring that your website looks simple enough make sure also that it is free from unnecessary pictures. These qualities are important factors as they will determine the first impression of a visitor and thus their overall attitude towards your content.
Readable Content
Speaking of content, the next quality of a good web design focuses on what is written on your website – particularly how it is presented. If you have your own vocabulary of fonts at your disposal, then you may notice the fact that not all styles are good for long texts and not all styles go well with each other.
A good web design should feature readable texts with good color combinations and even better font selection.
Organized and Easy to Navigate Around
Aside from the visual aspects of your website, you should also pay attention to its functionality. Organization is an important feature to ensure that your visitors would be able to understand what you are depicting or trying to get across through your website. Organization refers to the order of your content wherein latest materials should appear first, featured posts should be easily accessible, and others more.
Aside from that, your website should easily be navigated also and be user-friendly. You can do this by simply providing a home or accessibility button at the sides while you may decide to put a hovering panel that features your best content.
Take note to keep the first quality mentioned above on you mind when dealing with your website's organization and accessibility.
Mobile-Friendly
Finally, a good web design should recognize the fact that a significant number of your viewers would access the site through their mobile phones. With that said, having a mobile-friendly website should serve you well.